Your Supplier of Metal Forming
METAL SPINNING
Our technical and human team is qualified for the manufacture of pieces of 1,800 mm diameter and thicknesses up to 10mm of carbon steel.  Unlike the more traditional processes, the metal notching process maintains the integrity of the material and often reinforces the internal structures.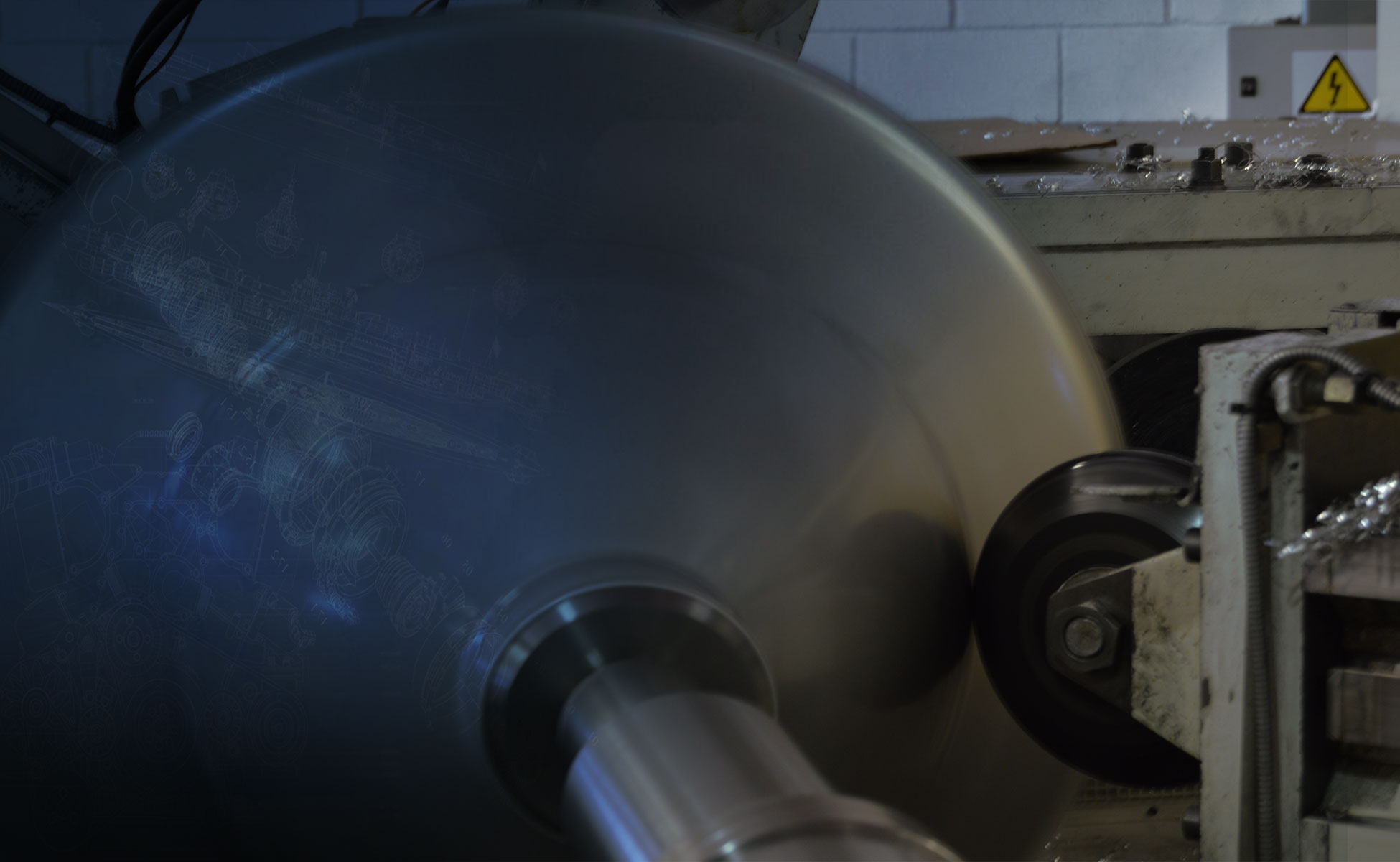 TOOLS
On the basis of the specific needs of our clients, TEI NOGAL is in charge of the development and manufacture of the specific tools necessary for the processes of notching, embossing, hydroforming and machining, and on which the piece will take shape.
MECHANIZATION
We manufacture parts by drawing in a wide variety of dimensions, thicknesses and materials in both symmetrical and asymmetric forms and the most strict tolerance indices according to the customer's specification.
HYDROCONFORMATION AND EMBUTITION
This process allows to produce pieces of more complicated design, more defined corners, of irregular form and asymmetric pieces and to eliminate the necessity, in some cases, of having to join several parts through welding that otherwise could not be realized.
Teinogal has the technology and the necessary human equipment to carry out the metallic deformation processes that your projects require. Metallic Screening. Metallic Screening. Metallic embedding. Repulsed Metallic.
Absolute Dedication to Detail
Each new project is analyzed to obtain zero defects, adjusting to the requirements of each client, this way of working is done in all the departments of the company, thus we obtain the maximum quality for their products, minimizing the risks and paying the maximum attention to the detail, until the delivery of the piece.
TEI Nogal manufactures for sectors as diverse as defense / aeronautics, security, medicine, telecommunications, industrial and decorative lighting, pharmaceutical, food…
We have 7 numerical control lathes, as well as eccentric and hydraulic presses from 10 to 250 Tm. Our range of services guarantees the most tight delivery times, competitive costs and quality products.
Materials such as Aluminum, Iron, Copper …
Diameters up to 1,800 mm.
4 mm thickness. in stainless steel, 10 in Fe and 15 in Al.
Prototypes of symmetrical, asymmetric and irregular shapes.